I just returned to Portland after a week in New York City, a week during which I spent five days packed with personal-finance meetings and events. (I'll have plenty to say about those meetings and events in upcoming articles.)
While I was away, Kim was responsible for managing our tiny little household — one puppy and two kittens — all by herself. This proved challenging since she was also working twelve-hour days as a fill-in dental hygienist.
"I'll tell you what," she said when I got home. "This week taught me just how important quality of life is."
"What do you mean?" I asked.
"Well, because the animals were home alone all day, they needed a lot of attention every evening. Like three hours of attention. Especially the dog. On the days I worked across town, that meant I was getting home at 6:00 or 6:30 and having to entertain the animals until bedtime. It didn't leave me time for anything else."
"That sucks," I said.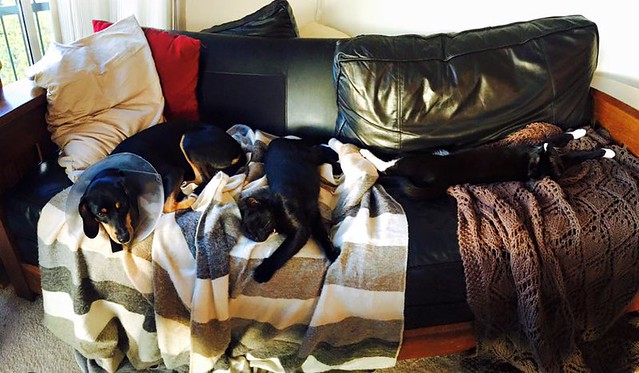 "It was frustrating," Kim said. "But one day I worked at the dental office just up the street. I walked to work. I had so much more free time. I had more free time in the morning, and I had more free time in the evening. The dog was still wild when I got home, but I got home at 4:30, which meant I had time to take her for a long walk before dinner. And I still had that done before the time I'd been getting home from the offices across town."
"Sounds like you should try to get a job at the office up the street," I said.
"I agree," Kim said. "Even if they were to pay me less money, it'd be worth it for the increase in quality of life."
Secondary Effects
Kim's observation is nothing new, of course. For a long time, I've preached the importance of picking homes and jobs that match your lifestyle — and encouraged folks to live as close to work as possible. With few exceptions, a long commute is simply wasted time (and wasted money).
But her comments reminded me of a conversation I had during my week in New York. Somebody — and I can't remember who because I didn't take notes during this particular discussion — was describing the importance of what they called "secondary effects" and how people generally forget to factor them into their decisions. Continue reading →