It's 4 a.m. on a Friday. I can't sleep. After an hour of tossing and turning in bed, I've got up and moved to the couch so that I won't wake Kim. Because I work from home, I have the luxury of catching a mid-day nap. She has to be up and out of the house in a couple of hours, so I don't want to disturb her sleep.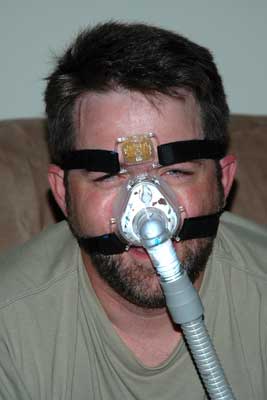 Poor sleep is nothing new for me. In 2005, when I was fifty pounds overweight, I was diagnosed with sleep apnea. For the next several years, I strapped on a C-PAP machine every night. I was amazed at how better breathing led to better sleep.
When I lost weight and ditched the C-PAP machine, my sleep improved. It helped too that I learned my body's natural rhythm. Most of the time, I sleep in ninety-minute cycles. A perfect night's sleep is 7-1/2 hours, but six hours will do. (Tonight I only managed 4-1/2 hours.) Building my bedtime around my sleep cycle is key.
It's also been key to realize that there's a difference between getting to sleep and staying asleep. Some things, such as alcohol, might help me get to sleep. But these same things actually disrupt the quality of my rest. The trick is to find foods and develop habits that aid with both quality and quantity of sleep.
As bad as I have it, Kim has it worse. She's had trouble sleeping since she was a teenager. In fact, it used to be a real burden. Much of her life was miserable because she was never well-rested. In time she too has developed tricks to improve the odds that she'll sleep well. She is what her father calls a "cave sleeper". That is, she needs complete darkness and no noise distractions in order to sleep well. Although she's in the other room right now, I worry that the dim light from this laptop may wake her or that she'll be able to hear the clickety-clickety of the keyboard above the white noise of the fan we run in the bedroom every night.
Oops! When I got up a moment ago to grab a glass of water, I saw that she'd closed the bedroom door. I'm a bad boyfriend.
Kim has sought solace through medication. When we started dating, she was taking Ambien, which was effective but made her moody. For the past couple of years, she's been taking trazadone, which seems more effective and has fewer side effects. (Over the past year, she's been working to reduce the dosage she takes every night. She now takes half of what she was originally prescribed and it seems to work.)
Although my doctor has given me some trazadone to tackle my own sleep problems, I almost never use it. (Just as I rarely use the Vyvanse to medicate my ADHD.) Instead, I take diphenhydramine (Benadryl) every night. Well, most nights anyhow.
Lately I've been experimenting with new ways to get good sleep. I've been increasing my intake of melatonin, for example. And just this week, I've begun trying 5-HTP to both address my winter blues and improve my sleep. At the same time, I've stopped taking Benadryl.
The results? Well, they're mixed. I'm falling asleep easily and having very vivid dreams, which is cool. (I feel like vivid dreams are an indicator of deep sleep, at least for me.) But I can't seem to stay asleep. Two nights ago, I woke at midnight and couldn't fall back asleep until two. Even then my rest was fitful (maybe because I'd moved to the couch). And tonight, of course, I woke at three with my mind in full gear.
Apparently Kathleen is struggling too tonight.
To me, the worst part about poor sleep is how I feel the next day. I feel ragged, like I have some sort of brain cloud. I'm half the man I usually am.
I'm scheduled to interview Leo from Zen Habits in a few hours. After that, Joe will interview me. At noon, I'm supposed to lift heavy weights with Cody. Later tonight, Kim and I will meet Brent and Kathleen for a comedy show. But right now I don't want to do any of this. All I really want is to get some sleep.
Another thing I don't like? On days like today when I have to get stuff done after a sleepless night, I take my ADHD meds. But not so that I can concentrate. I take them because I know they're a stimulant and will help me stay awake. Now that is a bad cycle to fall into.
I guess maybe I should stick with the Benadryl. It's not perfect — I still have insomnia once or twice a month when I use it — but it's better than the alternatives.