What's Your Very Best Life Advice?
by J.D. Roth
Over the last couple of months, I've begun to use Reddit as my morning wakeup site. Over a cup of coffee, I scroll through pages of funny photos and interesting links until I'm fully functional and ready to work. One popular feature at Reddit is the AMA (Ask Me Anything) interview series, where famous folks (and not-so-famous folks) answer questions from the Reddit community.
A Reddit user named uberlad always asks the same question in these interviews: "What's your very best life advice?" Many of the answers sound as if they'd fit perfectly with our current year-long exploration into fear, happiness, and freedom.
Here are some notable responses to "What's your very best life advice?" (Apparently, uberlad likes to ask this question of comedians.)
I shared my own "very best life advice" with you last month: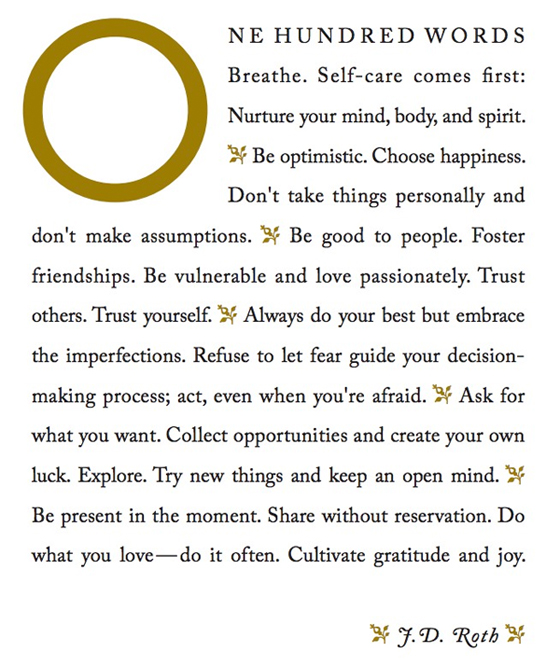 Now it's your turn. What is your very best life advice? If a young person were to come to you and ask bout the keys to success and happiness, what would you tell her?
Updated: 15 May 2014
Do what's right. Do your best. Accept the outcome.
Copyright © 1994 - 2022 by J.D. Roth